What exactly is Statistexts? Is that even a real word?
Statistexts is an Android application that allows you to see exactly how responsive your friends are. The app gathers statistics about your text messages, hence Statistexts. The app analyzes all of the text messages on your phone and allows you to see how your friends rank in comparison to each other over many different statistics including Fastest to Reply, Most Positive, Slowest to Reply, and many more. You can find features of the Statistext application listed below!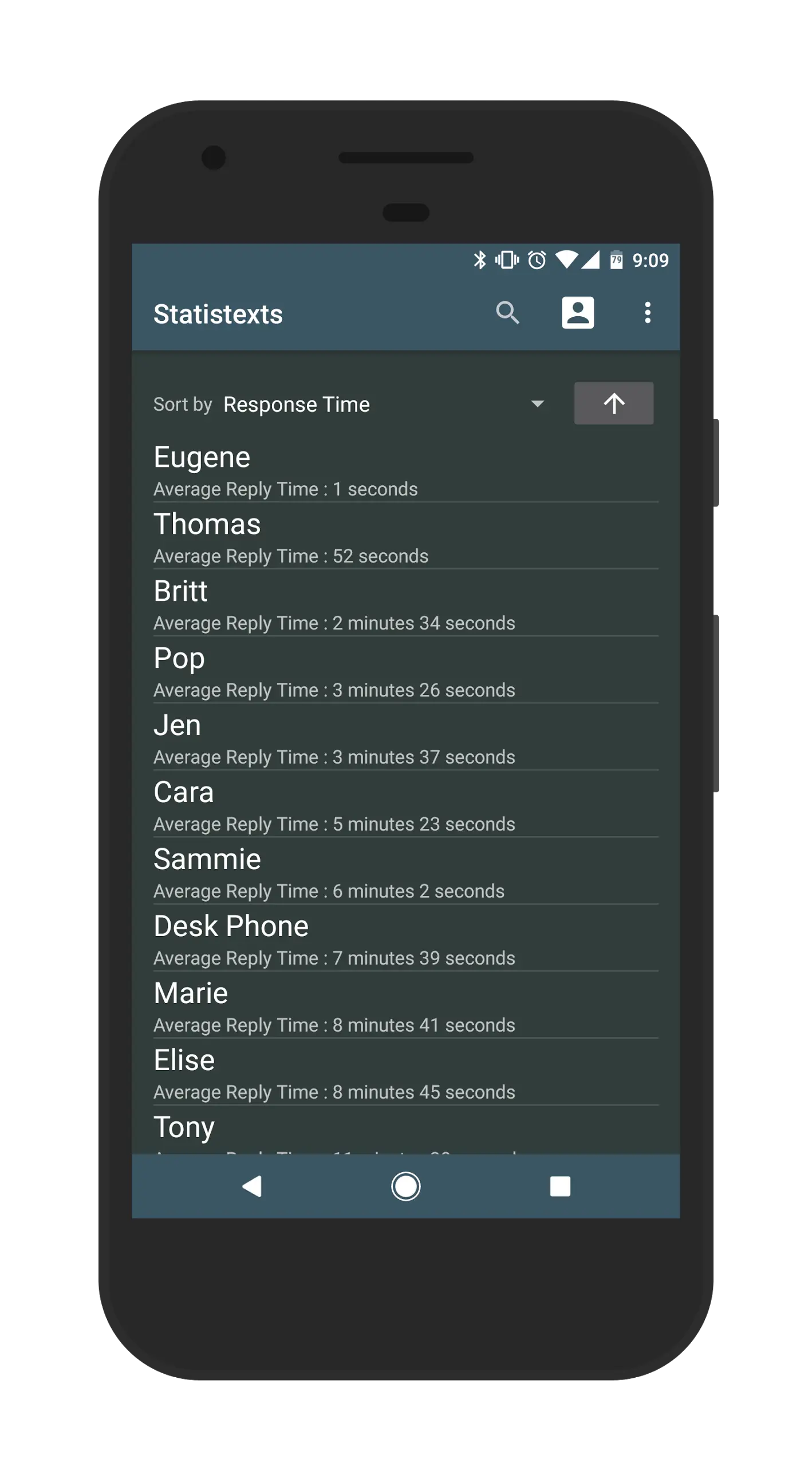 Upon opening the app, your messages will be loaded and this will be the screen that you see. The loading of messsages should be quick on subsequent opens of the app since they can be analyzed as you get messages. On the main screen, your contacts are ordered by a number of metrics - the default is to sort your friends based on how fast they reply to your messages.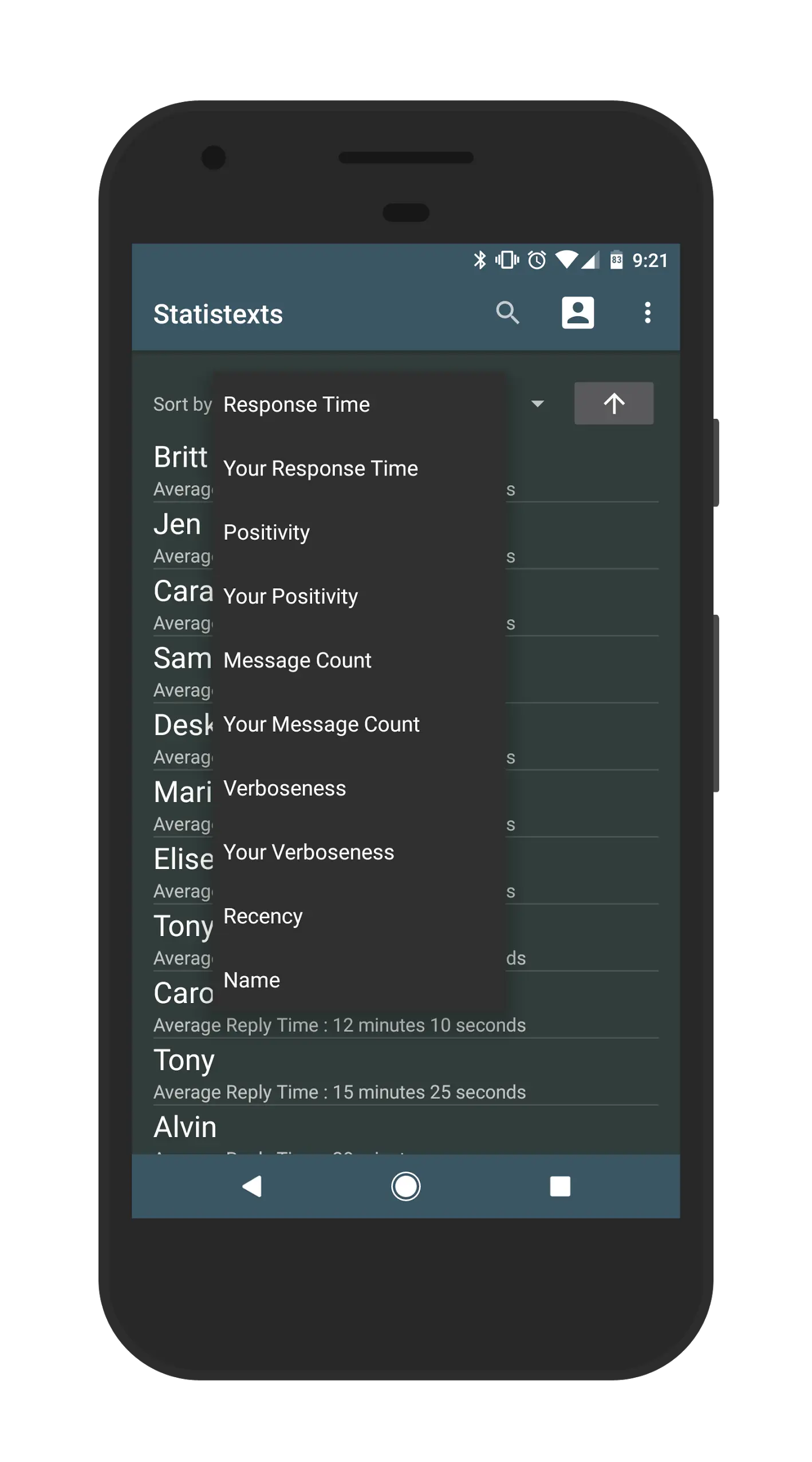 You can choose to order your friends in a number of ways from how fast they respond to how positive they are generally in messages. You can order them in both ascending and descending order. For every metric, you can also rank your contacts in relation to yourself. E.g. You can sort your friends by who YOU reply to most quickly.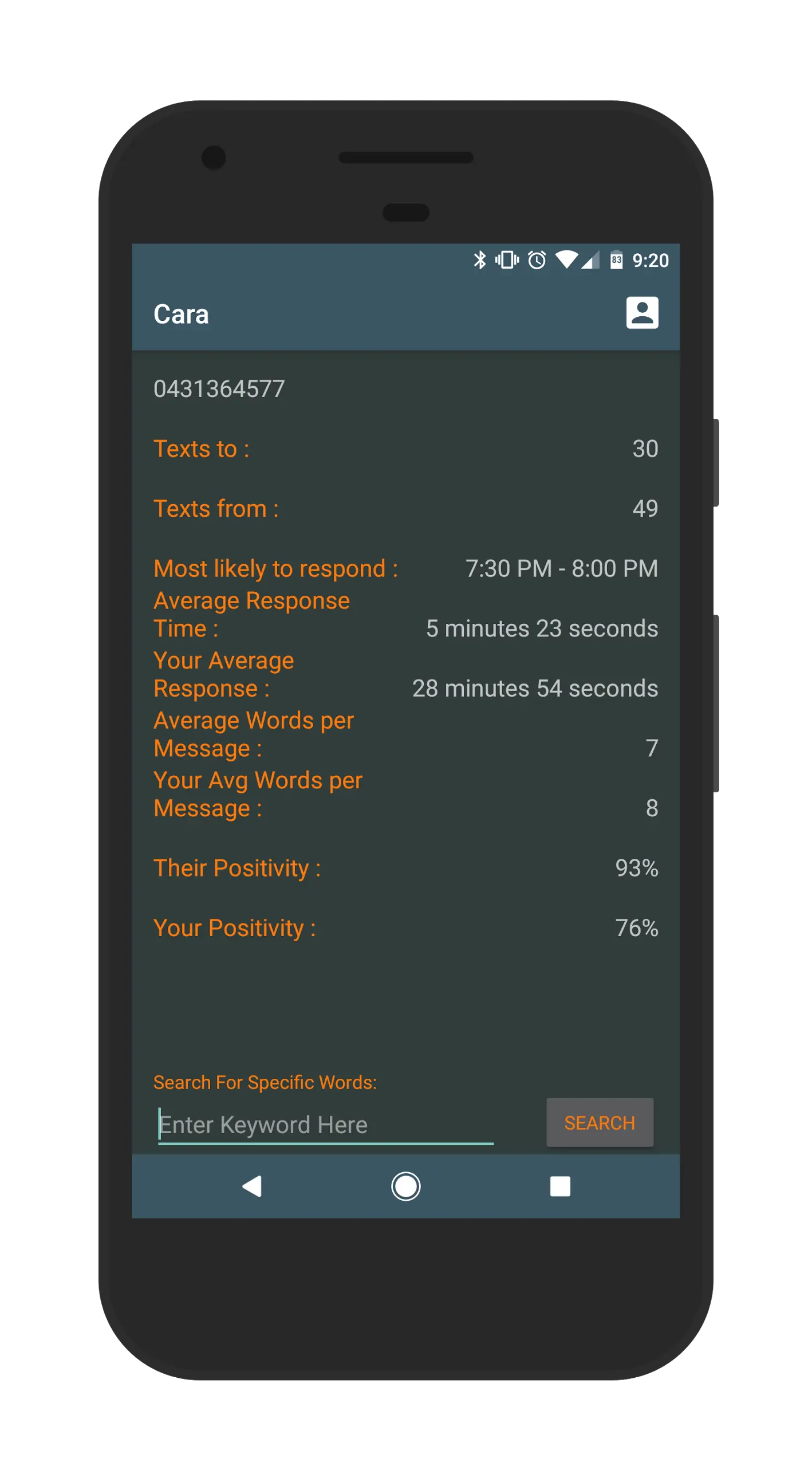 When you click on a contact on the Contact List page, you will be taken to a page that displays all of the statistics about the selected contact. Clicking on the orange field titles will give you more information about the field while clicking on the actual data will display a graph about the information. Finally, you can search for individual words to see how often you and the contact said something.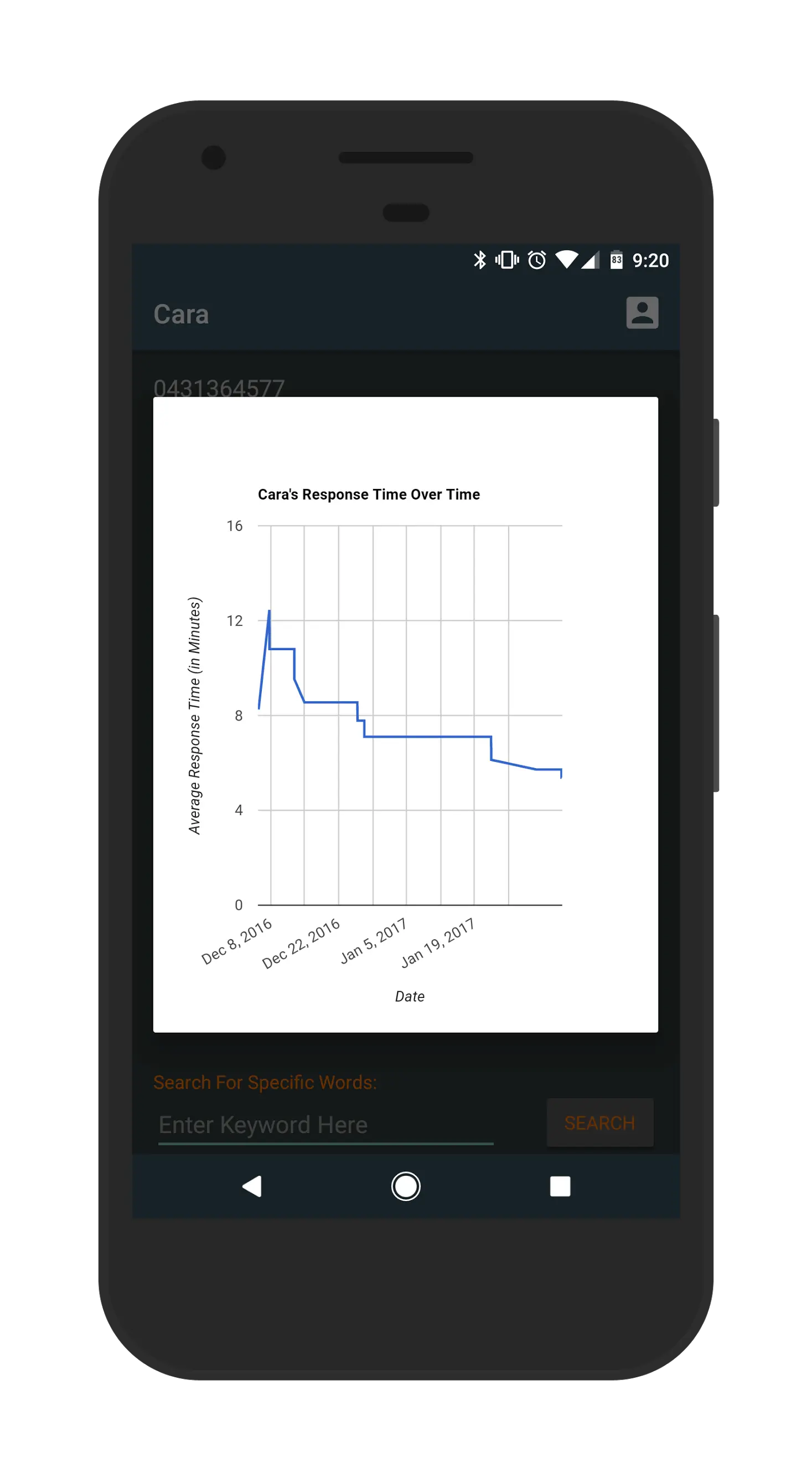 Clicking on a data point on the individual contact page will show you a graph pertinent to the selected data. Shown above is a graph that relates how the contact's response time has changed over time. These graphs are generated by Google Graphs and therefore you need internet to see them.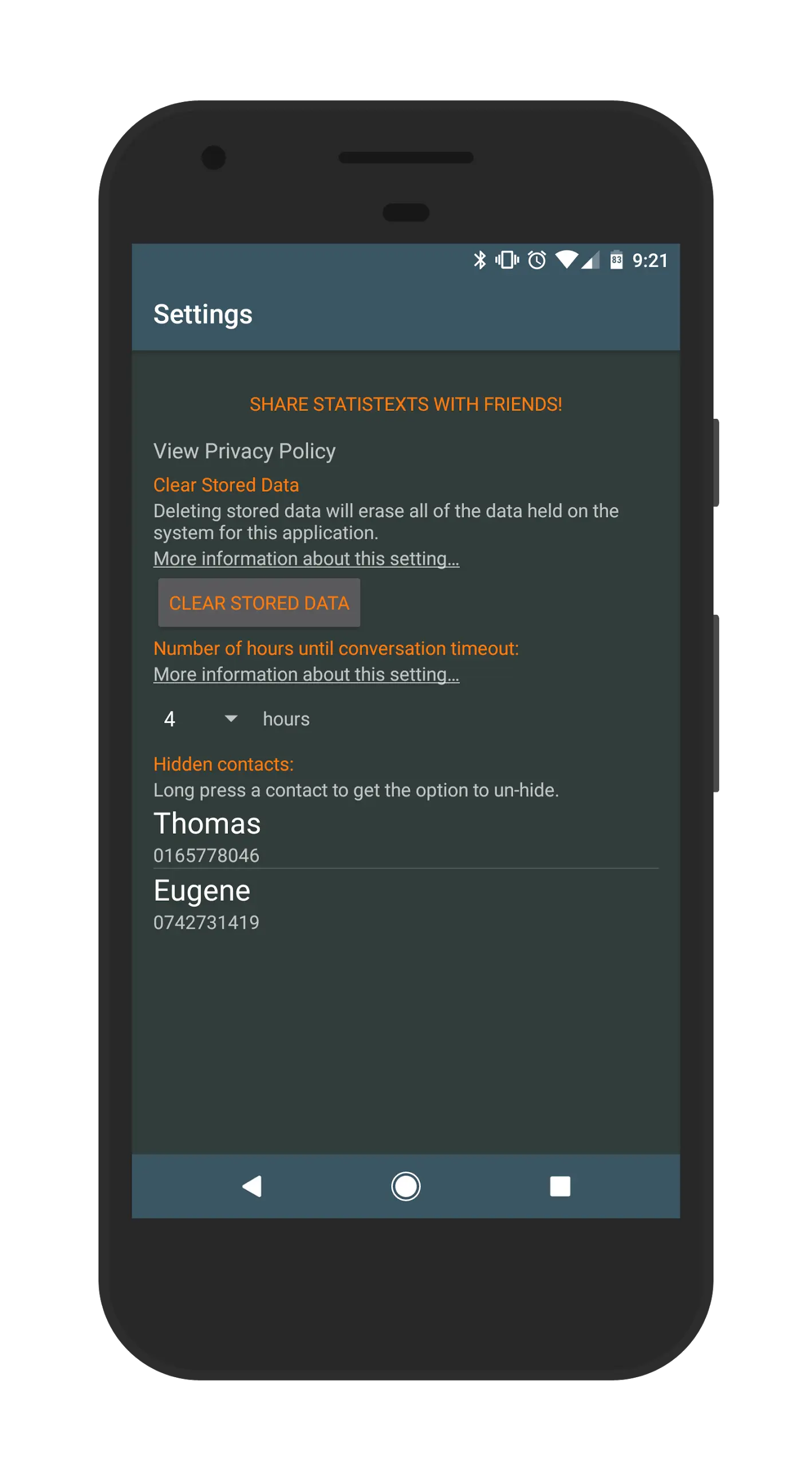 The settings page has a few useful items. One of these is the ability to erase stored data, which can be used in case you want to clear data and reanalyze messages (in case you have deleted a bunch etc.). Another useful feature is to be able to change the 'conversation timeout' which is the time that it takes before a message is considered an entirely new conversation rather than a reply. Finally, you can unhide contacts that you may have chosen to hide on the main page (done by long pressing an item).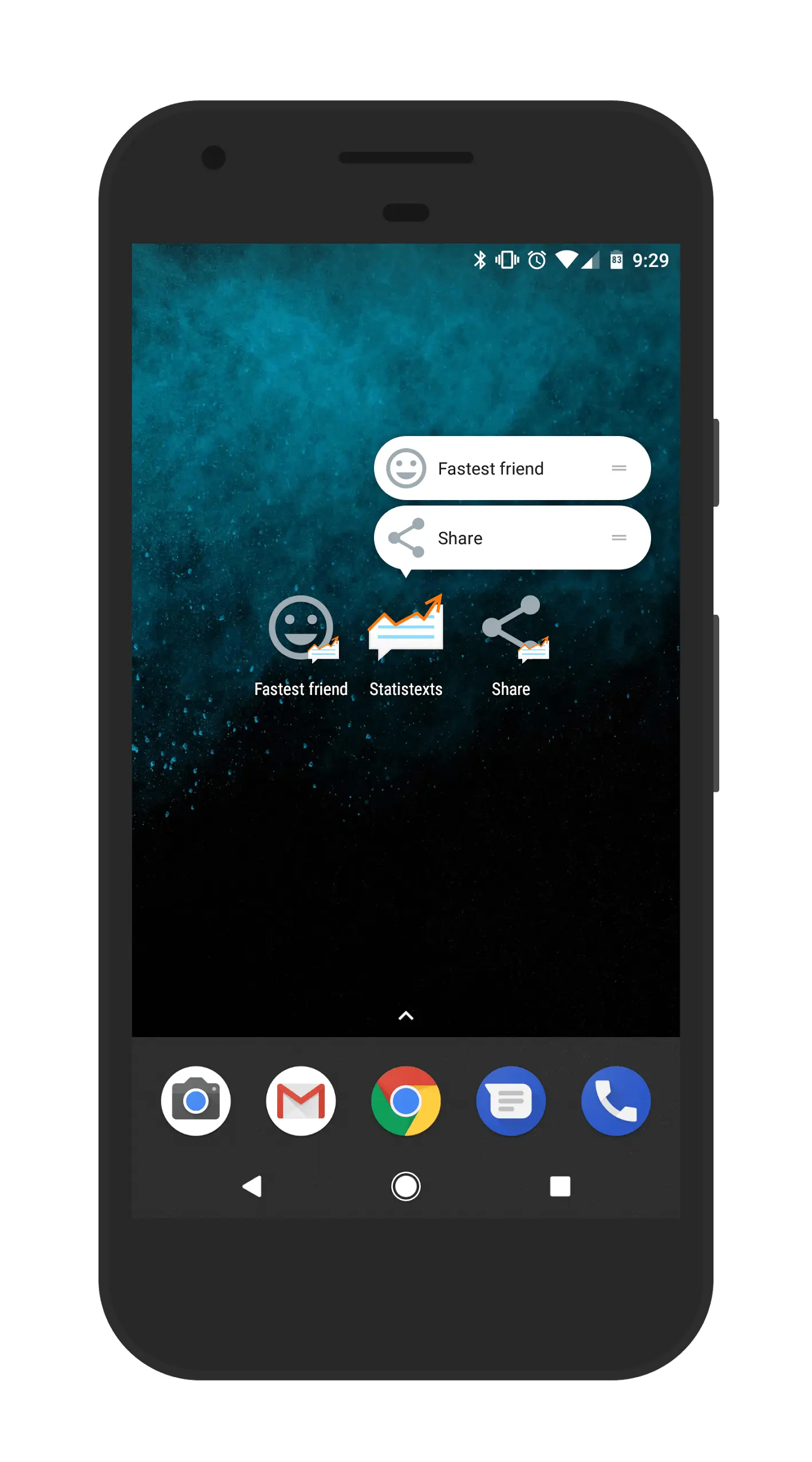 I am constantly trying to update the app and add cool features. For instance, the above screenshot shows app shortcuts available for Statistexts on Android 7.1. If you have any suggestions or ideas, be sure to look up my most recent contact info on my personal website. I will try my best to respond as quickly as possible! Thanks for all the ideas and support!!